About Store
Okonomiyaki Horikawa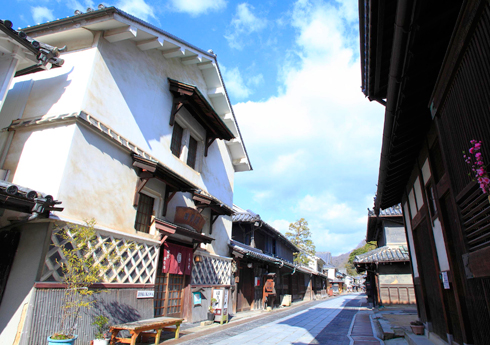 Delivering a smile on the face of everybody
The town of Takehara flourished in bygone days as a transport hub for the Setouchi Inland Sea and as a center for the salt industry.
Okonomiyaki Horikawa is located in a part of the town, where the buildings that serve as relics of that era are preserved.

It was founded in 1919, the 8th year of the Taisho era, when part of a building that had served as a soy sauce warehouse for over 200 years was converted into an okonomiyaki restaurant.
Like soy sauce, okonomiyaki has adapted and evolved over the years in response to changing needs, whilst at the same time preserving the same fundamental flavor.
Our okonomiyaki is characterized by its fluffy texture, which gives it a flavor that is distinct from the variety served in Hiroshima City.

We pour our utmost devotion into every plate in order to put a smile on the face of everybody who eats here.
Overview of Store
Store name
Horikawa Co., Ltd.
CEO
Daisuke Horikawa
Address
725-0022 
3-8-21 Honmachi, Takehara City, Hiroshima Prefecture
Phone number
0846-22-2475
FAX number
0846-22-9203
Email address
info@horikawa-1919.co.jp
Opening hours
11:00 am-2:30 pm 
5:00 pm-7:30 pm
Closed
Wednesdays
Parking lot
8 cars available